Greg Birchnell, beef farmer, Loomberah, NSW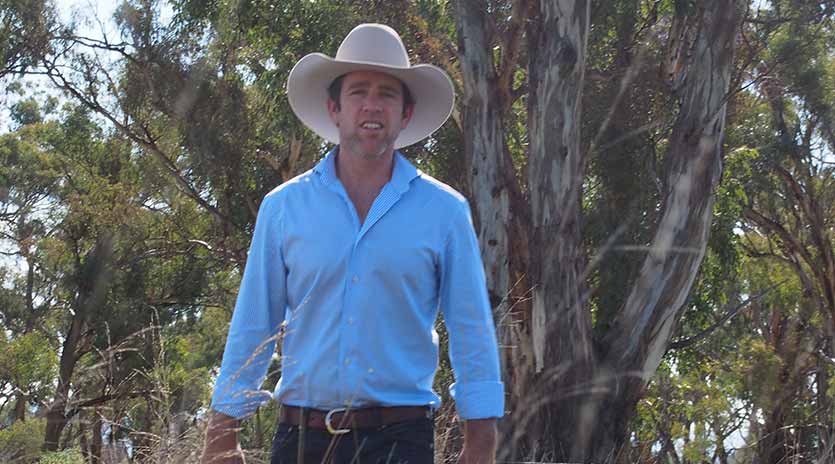 For as long as I can remember I've had a burning desire to be a farmer. Fortunately, at the age of nine, this dream moved closer to reality when my family and I relocated from Newcastle to Quirindi (in the North West Slopes region of NSW). 
Shortly after, we purchased our first stud cows and we were in the beef industry. Our family now operates a stud and commercial cattle herd focused on the efficient production of high quality grassfed beef.
The men and woman in the Australian beef industry shoulder great responsibility for supplying the food that the world needs to survive.
We're responsible for the welfare of our stock and we're custodians of the land.  We uphold industry best practice for the welfare of our animals including low stress stock handling techniques.
To do this we've designed paddocks, lanes and yards which allow the cattle to move freely with minimal pressure.
Where possible we sell our cattle on farm or at the nearest selling facility to minimise the stress of long travel and the environmental impact of motor vehicles emissions.  
We've also developed water infrastructure to move watering points out of creeks and dams to troughs. This has allowed us to fence off gullies and creek beds to reduce erosion. This ensures cattle always have access to clean water and water going into the wider catchment from our farm is clean. By doing this we've increased the health and performance of our herd. 
Enabling the next generation of producers to feed the world sustainably requires knowledge, adoption and implementation of existing and new technologies, and paddock-to-plate collaboration and training.
---