Gundamain Feedlot, Eugawra, NSW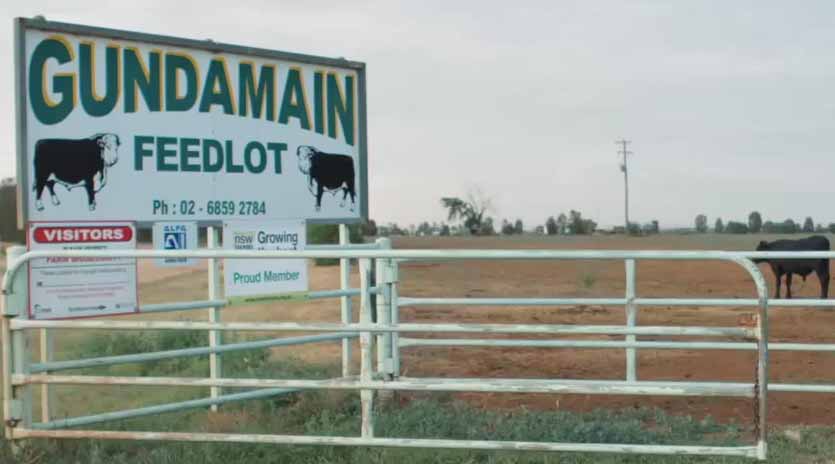 Andrew and Tess Herbert - Owners
For more than 150 years our family has been farming at Eugowra, near Orange, and our children are the sixth generation to manage this land.
Our aim is to pass our 600ha property 'Gundamain' on to our children in better condition than when we started farming it.
The property is home to the Gundamain Feedlot, which we built more than 15 years ago based on the designs of US animal behaviourist Temple Grandin. The design is centred on reducing stress for the cattle in the feedlot.
More recently we travelled to the US where we consulted an expert on the latest research around feedlot design. As a result, we made adjustments to the Gundamain Feedlot to ensure we have the best facilities in terms of animal welfare and handling.
Today we feed about 23,000 cattle a year at the feedlot, growing some of the feed on our property and buying in the rest.
Most of the manure from the feedlot is turned into compost by a major NSW landscaping company, while we use the rest on our property as fertiliser and sell it to our neighbours.
Feedlot effluent is used to irrigate our crops on the property and other waste water is recycled for activities such as dust suppression on our roads.
Animal welfare is a very important part of our business. All staff are trained in low-stress stock handling techniques. We employ five 'pen riders' – specially trained staff who move among the cattle on horseback – who check the cattle and treat any ill animals.
The pen riders are important because ill animals are very good at concealing their sickness. From a horse it is easier to spot those unwell animals. Any sick cattle are treated in a 'hospital pen' with straw beds. We've found that the more comfortable we make these animals, the quicker they recover.
---