Stuart Tait, beef farmer, Mandurama, NSW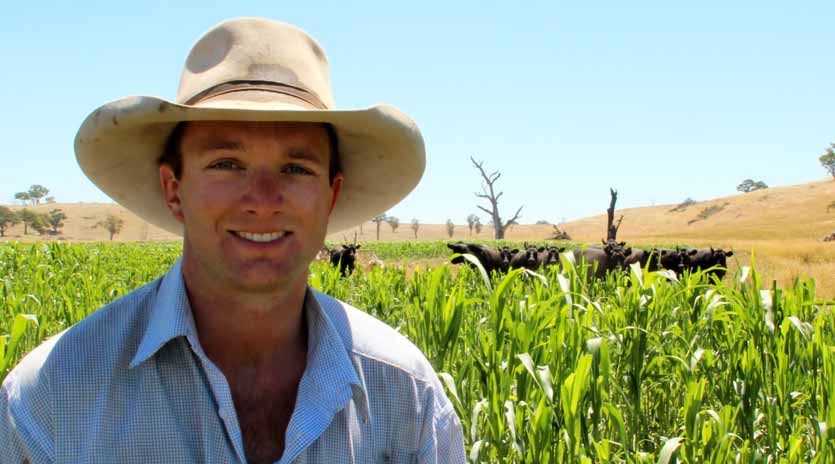 I'm passionate about agriculture and was awarded a Nuffield Scholarship in 2017 for study in the red meat industry. I grew up on my family's cattle property near Mandurama on the NSW Central Tablelands. After travelling, working and completing a Bachelor of Business (Farm Management) at university, I returned to the family business, which I now manage with my parents.
Our business is breeding Angus cattle with a self-replacing herd and trading cattle from a pasture-based grazing program. Some of the herd are sold Pasturefed Cattle Assurance System-certified and the remaining animals are sold to feedlots to be finished on grain. We also grow wheat and canola.
I'm passionate about developing a profitable farming system and boosting productivity of farms on the Central Tablelands.
Careful management of our land and cattle to work with the climate results in the most efficient and sustainable food production.
I've also helped to set up a discussion group for 'young' farmers in this region, which meet every second month to discuss the beef industry and business issues, establish agricultural trials and host guest speakers.

---